How much do you love the
Live From London
DVD?
Seriously. It's one of my FAVES. I flucking loooove the TD era, the grunge (especially Jon style ;)), the mood, the look, the HAIR, the whole shebang. And this friggin DVD performance is no exception. I think I've seen it about 10 times before, but tonight I was in the mood for some TD Jovi (which is very odd, considering I just got home from seeing The Nutcracker ballet...?). I also realized I hadn't watched any of my Jovi shows on our new HD plasma screen since we got it.
So I busted out one of my copies (yes, I have two) of LFL, popped it into the Blu-Ray, threw on my workout clothes, and proceeded to sweat, shake, jump, rattle, and wiggle with Jon, Richie, Dave, Tico, and Hugh for a good hour. Let me tell you, that was one hell of a workout...those men will SERIOUSLY be the end of me. Just you wait.
If it's not the physical exertion, the muscles so sore you want to scream (but you can't stop dancing), or your heart bursting out of your chest during your favorite song, it'll certainly be the high blood pressure from Jon's goddamn sweaty body and tongue (that keeps licking his flucking lips every five minutes.) That alone gave me half my workout tonight!
So in honor of my fabulous (and very sweaty) evening with my favorite guys, I'm posting my fave clips and some eye-candy goodies for your Sunday morning. I've posted the 'Always' clip before, but honestly, you can never have enough of this version. *swoon*
Enjoy. ;)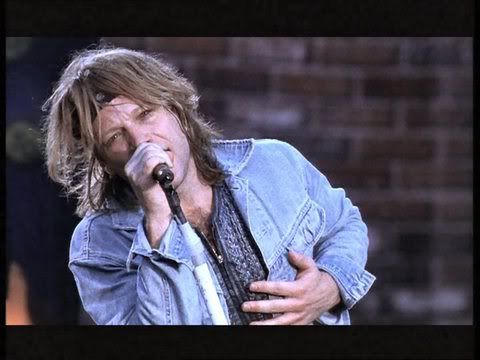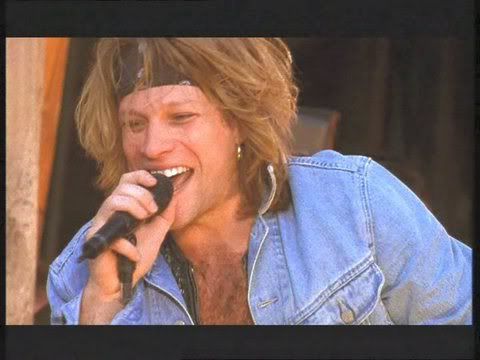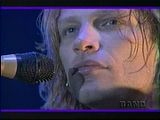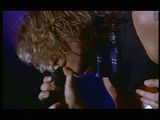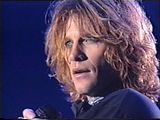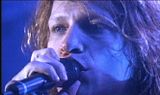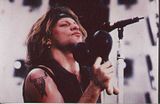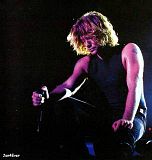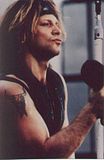 (and there's a fantastic
HD version here
- the owner disabled embedding, so you have to go to youtube.com to watch it)