...I landed at Newark International Airport for the first time. Okay, so it was like 11:55pm and almost May 26th, but still! My journey started on the 25th.
The next morning, I woke up in New Jersey and almost cried with delight. The first of three Bon Jovi shows at the brand new New Meadowlands Stadium was tonight, and I had a FREE ticket to go, thanks to my friends Lori and Jen. The sun was shining, the birds were singing, and I was in love with Jersey already.
I was in good company, knowing I'd see most of my beloved Jovi friends over the coming week (some I'd never met in person yet, and some I hadn't seen in years). I was hours away from fulfilling one of my dearest ambitions: to see Bon Jovi at Giants Stadium! (I know it's not technically "Giants" anymore, but the spirit is still there.)
We laughed and hugged and ate and drank, my friend Trish gave me a grand tour of Jersey - including old Jovi stomping grounds, we got rained out and trapped inside the stadium on the second night, had one massive (and totally awesome) tailgate party on the afternoon of the final show, and generally enjoyed traditions of New Jersey Jovi shows (thunderstorms, open-sky stadiums, tailgates with good friends) that I had only read about for years.
These shows were truly my favorite of the whole tour - my #s 4, 5, and 6 out of 8 total I was lucky enough to see this round. Night 1 (ticket in the stands) was a gift from Lori and Jen, Night 2 (far section, 4th row) I bought myself, and Night 3 (PIT BABY, ROW 8!) was a 21st birthday gift from my parents, and the whole trip (airfare) was a gift from my boyfriend. I had never been more excited for anything in my life. And to this day, I thank those who made it possible for me to experience it. I couldn't have done it without any of the above mentioned people!
Anyway, in honor of those wonderful nights, I'm bringing back some of my memories. A selection of my favorite pictures, plus my reviews of each night, and some videos I found (or took). And be sure to check out
The Jovi Circle Tour blog
for further multimedia goodies.
For those who were there, enjoy your trip down memory lane -- and for those who weren't, live vicariously through us! :)
My Night #1 Review
My Night #2 Review
My Night #3 Review
Hath
has Wanted Dead or Alive from each night available for download on her
MediaFire account
. Thanks Hath!
Video of Never Say Goodbye from Night #2, when Jon forgot the lyrics. LOL. It's taken off the screen, since the band was on the circle waaayy behind me.
Video of Captain Crash from Night #3. I didn't take this - I was grinning from ear to ear, waving my arms in the pit! For those who don't know, I BEGGED for this song to be played in Jersey, since I had never heard it live and it's one of my faves!
Video of Diamond Ring I took from the pit, Night #3:
And some of my favorite pictures from Nights 2 & 3: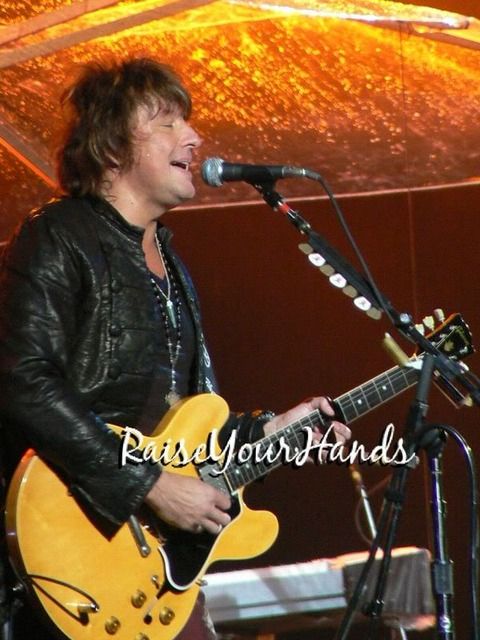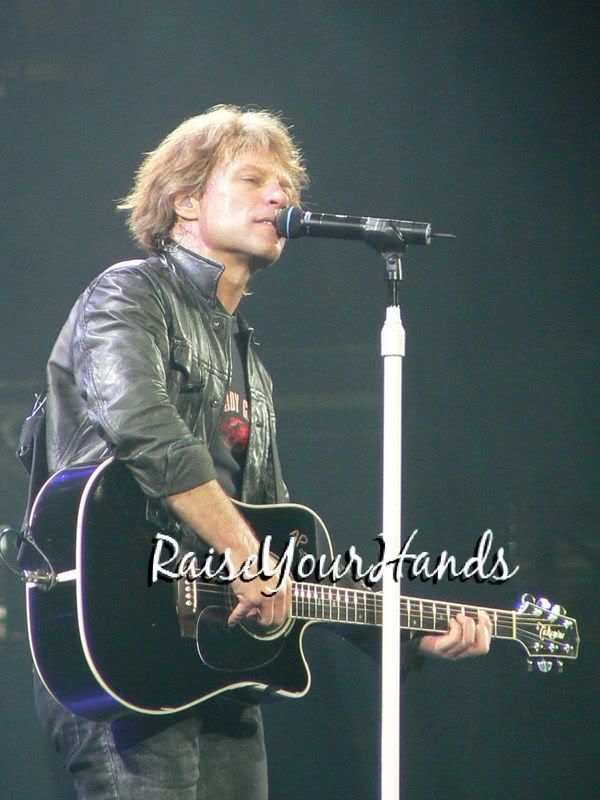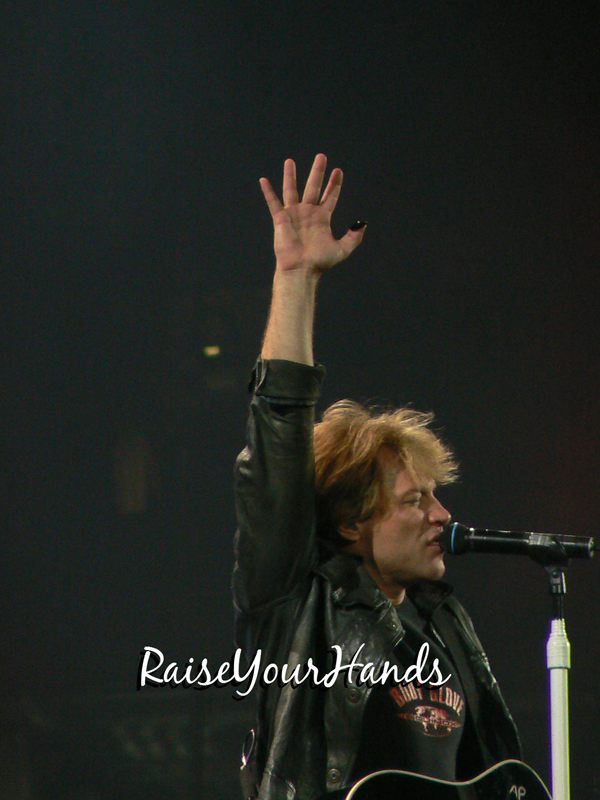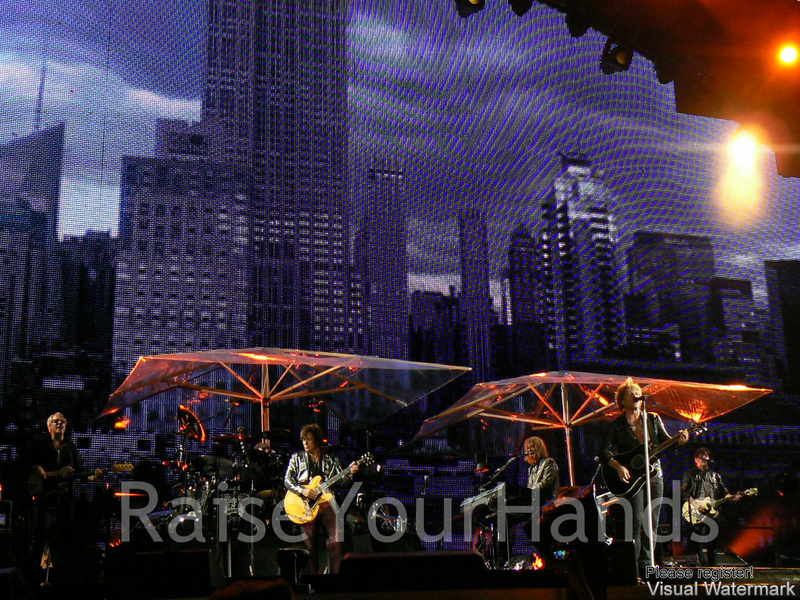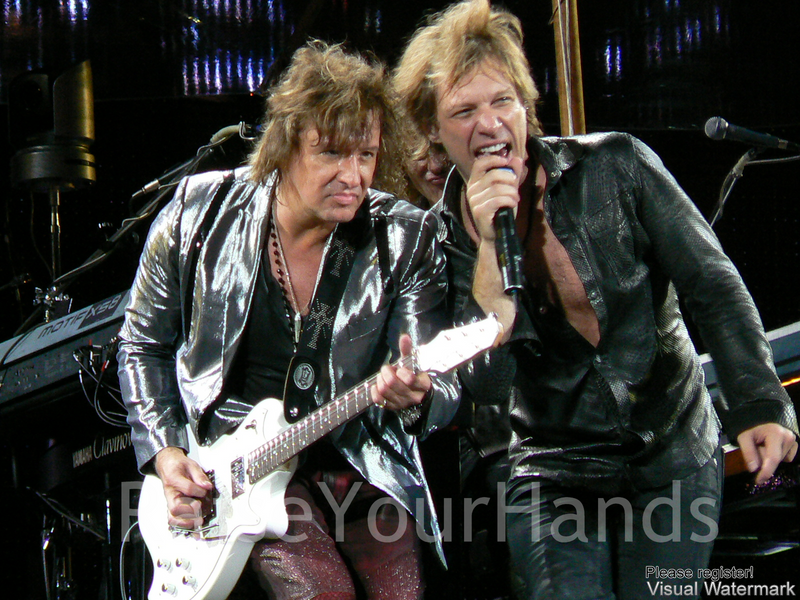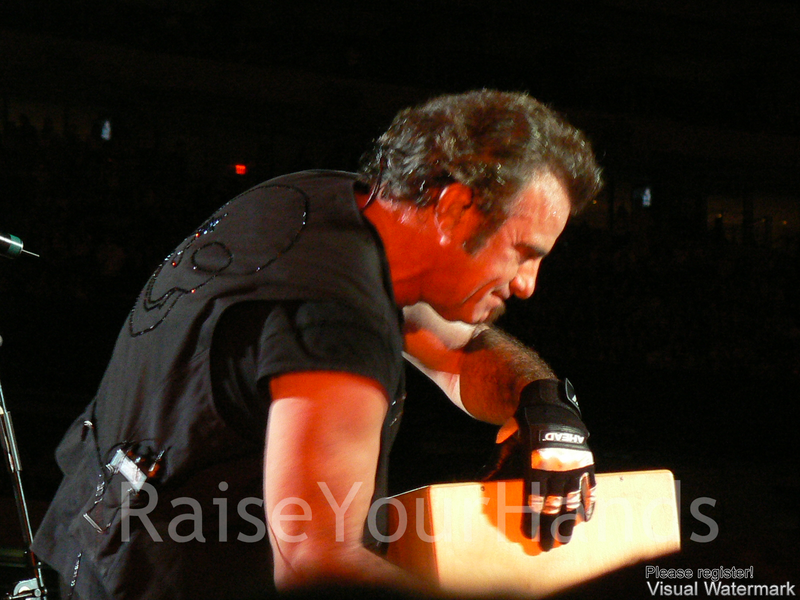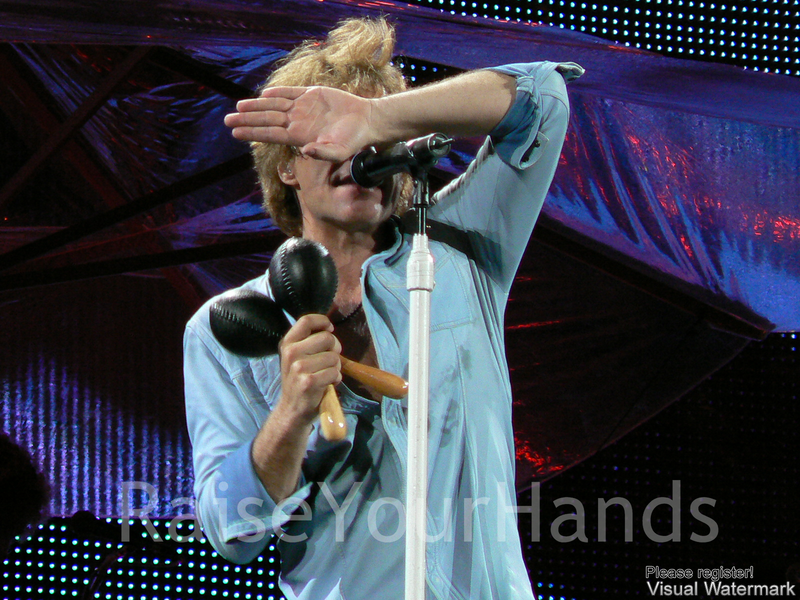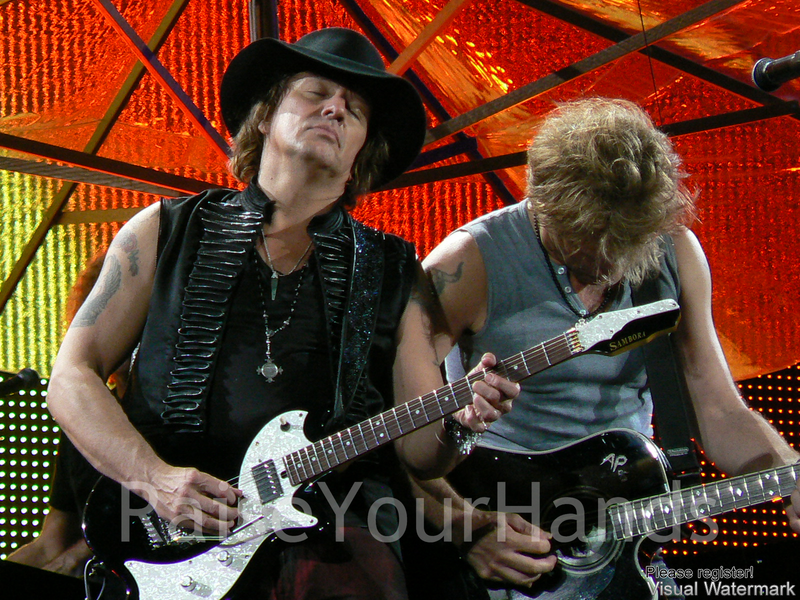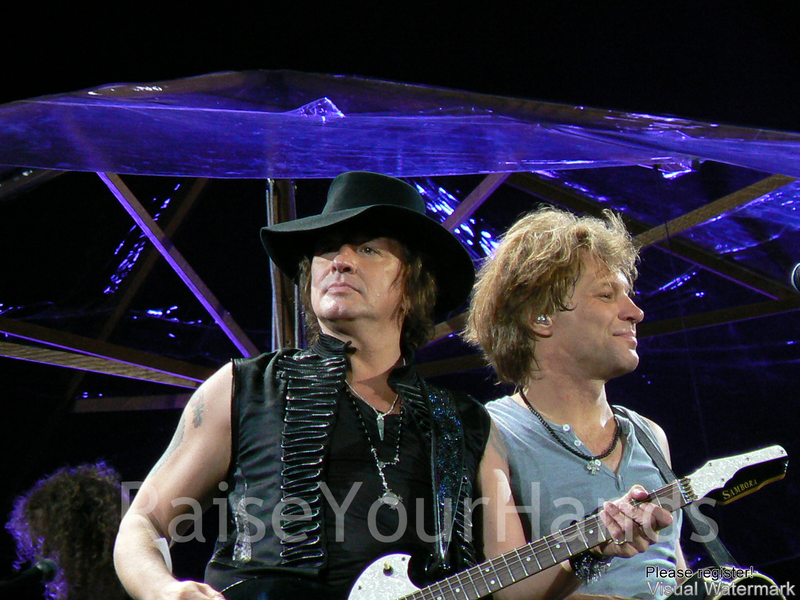 "The End"