Flavor Rating: mint chocolate chip w/ chocolate sauce
WOW. That's really all I can say. After my second night at the New Meadowlands Stadium, I'm wiped. Even my eyelashes hurt.
Bon Jovi kicked our ASSES last night in a pretty damn fantastic show, and I'm still reliving some of the moments. From the pouring rain that stopped JUST in time for them to take stage, to Jon forgetting the words to Never Say Goodbye, to the fireworks exploding from the stadium during Keep the Faith, it was a night to remember.
I got to meet some wonderful people last night (several I've already met a few years ago, and got to spend more time with) after my good friend Trish took me on a tour around Jersey to see the jovi sights (did y'all see my facebook and Twitter updates?). I saw Jon's childhood home on Robin Hood Dr. and mansion on the Navesink River, Richie's childhood place at the dead end of Harriot Street, Sayreville War Memorial High School, pizza at Umberto's, and generally quite a lot of the Garden State. (Oh, and I'm not allowed to say "freeway" here...it's "turnpike" or "parkway". ;) And why the heck does the state have NO LEFT TURNS anywhere?? I'm not digging these turnaround ramps just to get to your left lol.)
Anyway, when we arrived at the stadium and found our seats, it was cloudy and threatening to rain...and then it did. The skies opened up around 6:45pm after the local band came on, and we were all ushered inside on lockdown. They said they wouldn't let us out for an hour, it was pouring, lightning-ing (huh?) and thundering, and we were all rushing around in a mad scramble to find ponchos (trashbags work very well, by the way!)
Long story short, it finally stopped raining and they let us outside onto the field...where everything was wet and my feet got so cold and numb in my sandals that they still haven't properly dried.
I was section 5, row 22, which was a far closer seat than the night before (section 113), but my friends Michele and Jen were in row 4 and no one else showed up! So they brought me up there to join them, and I have to say I think it made the night for me. I don't mind being alone at a show (you're never truly alone anyway), but having friends to dance and sing with always makes it ten times better. And the rain held up completely, so I was a happy camper!
When they came out on the stage I started screaming....and never stopped. It was a fantastic night, full of energy and singing, screaming fans and I truly had a wonderful time with Jen and Michele.
When they started a certain guitar chord progression, I froze. My ears were deceiving me, right? It wasn't rare for them to play it, but I had never heard it live. I'd been tweeting about it for months. They never played it in California, and I had been hoping against hope for it in Jersey. Was it really...?
Yes, it was CAPTAIN CRASH. After I got over my shock, I FREAKED. Jen was screaming and hugging me, I was screaming and hugging back, and then I joined in on the arm waving I had ALWAYS wanted to experience. And it was amazing! I'm so glad the first time I got to hear it was in a stadium - the new Giants, no less. The sight of 80,000 other fans with their arms in the air in sync with you, while your favorite band is up ahead of you swaying to the song is just priceless. It has so much energy and is just a FUN song to hear and experience - I loved it! (But my shoulders are going to kill me tomorrow, I know it!)
Other than that, the setlist was fairly regular, maybe a B side lineup from the night before, but the band was just on fire. Jon was running and bouncing around the stage, and came by so close on the catwalk that my heart stopped. The set on the catwalk was extra long (lucky Circleside-goers!), but that was the one downside of being so close to the stage (the only!): you could not see the band on the catwalk. But I had the screen right in front of me, with a larger-than-life Jon Bon Jovi smiling down on me, so I wasn't complaining. ;)
And they made it up to me when they began NEVER SAY GOODBYE! It was totally worth it when Jon forgot the words and joked around with the teleprompter operator...and I got it all on film (granted, it's from the screen, but still!) I have never heard that live either, so that was a definite treat.
We also got Always AND Bed of Roses, as well as Memory and Sleep When I'm Dead to kick a vanilla setlist up a notch to mint chocolate chip. ;)
I LOVE the fireworks exploding from the stadium during Keep the Faith, when the crowd sings "FAITH!" and red beams burst into the sky, golden showers rain down on us, and people report hearing the song from seven miles away at their homes (I'm not kidding!). And Jon can shake his maracas all day long as far as I'm concerned. (But dang, did those of you close to the stage see how much he was spitting last night?) He was ALL sorts of on fire last night - my favorite kind of Jon.
I cannot WAIT for tomorrow night's show in the pit, and the humongous tailgate beforehand -- we've got 49 confirmed guests so far!! If you're at the stadium before the show, stop by and say hi in lot L. We'll have food and barbeque, and drinks flowing nonstop. ;)
Here's the full setlist from last night:
1.Blood on Blood
2.We Weren't Born to Follow
3.You Give Love a Bad Name
4.Whole Lotta Leavin'
5.Born to Be My Baby
6.Lost Highway
7.We Got It Going On
8.Have a Nice Day
9.When We Were Beautiful
10.Superman Tonight
11.Captain Crash
12.Bad Medicine/Bad Case of Loving You
13.It's My Life
14.Love's the Only Rule
15.Lay Your Hands on Me (Richie Vox)
16.Make a Memory
17.Bed of Roses
18.Never Say Goodbye
19.Something for the Pain
20.Someday I'll Be Saturday Night
21.I'll Sleep When I'm Dead
22.Work for the Working Man
23.Who Says You Can't Go Home
24.Keep the Faith
Encore:
25. Always
26. Wanted Dead or Alive
27. Living on a Prayer
And here are some video clips I got (pictures to follow!):
Never Say Goodbye
Jon goes crazy during Bad Medicine
Pictures: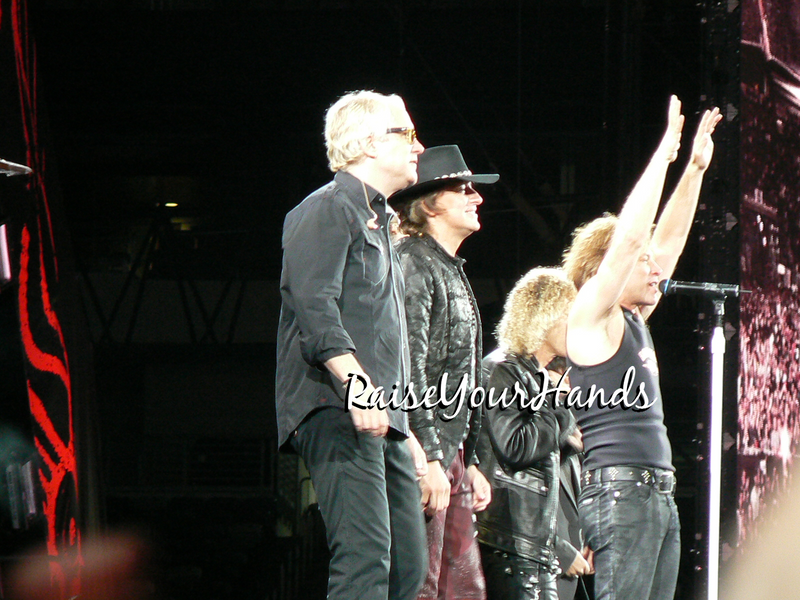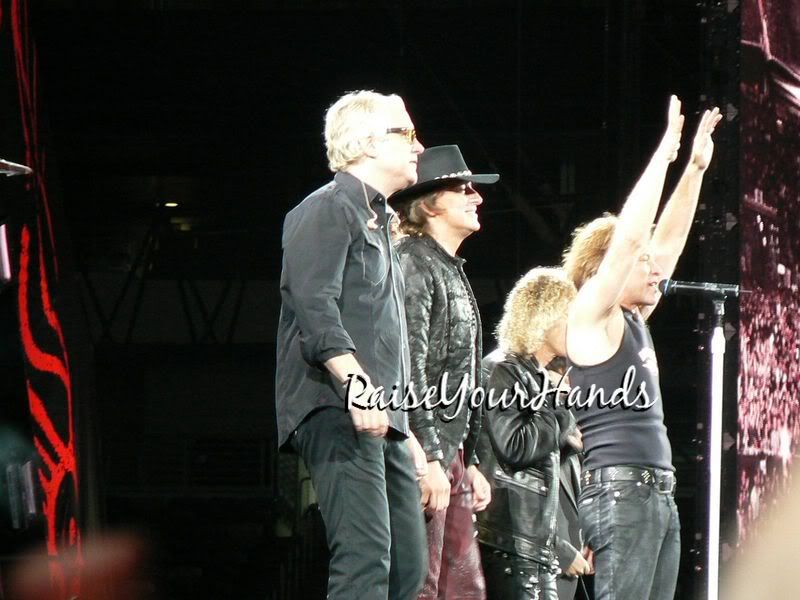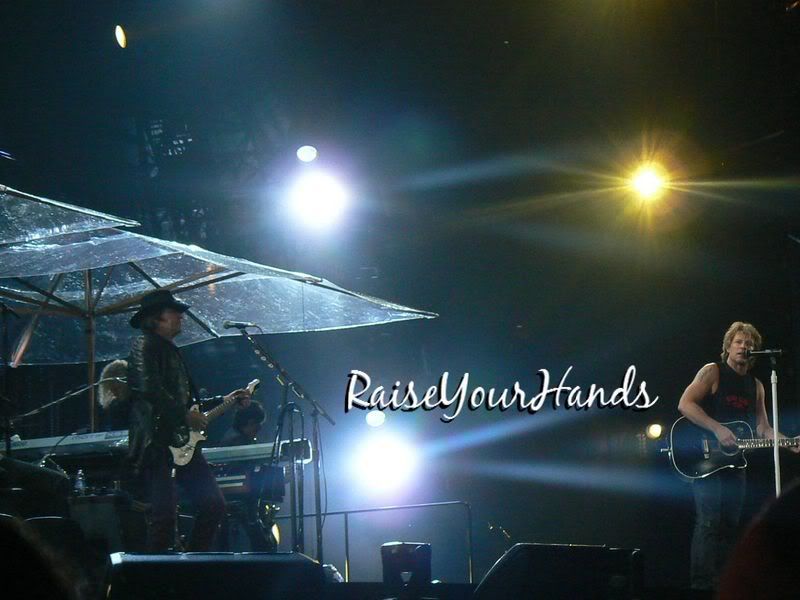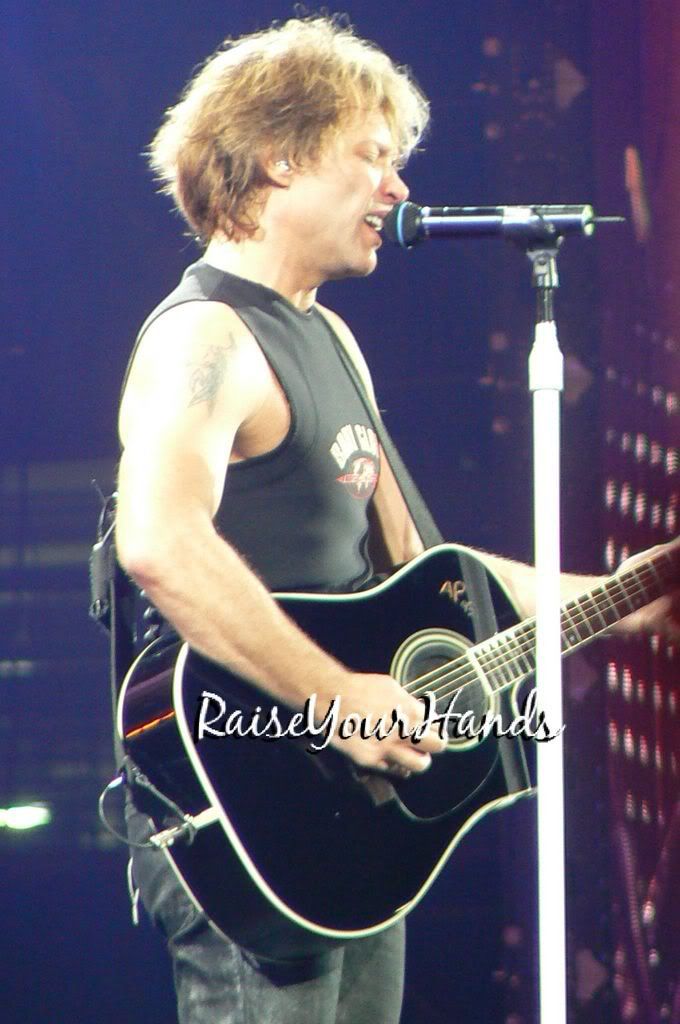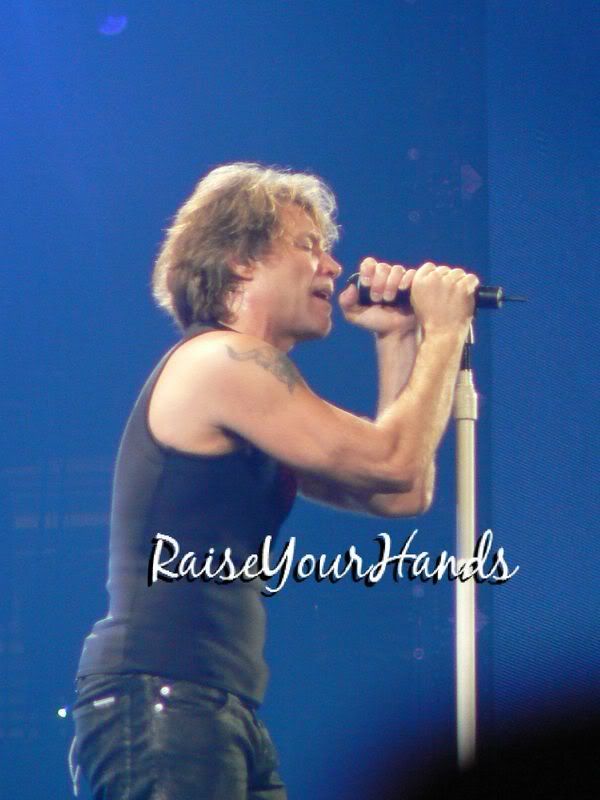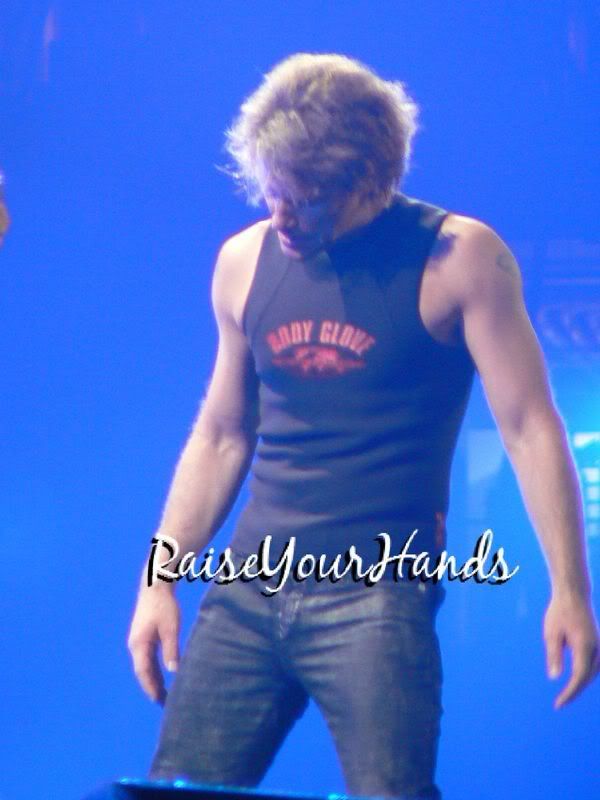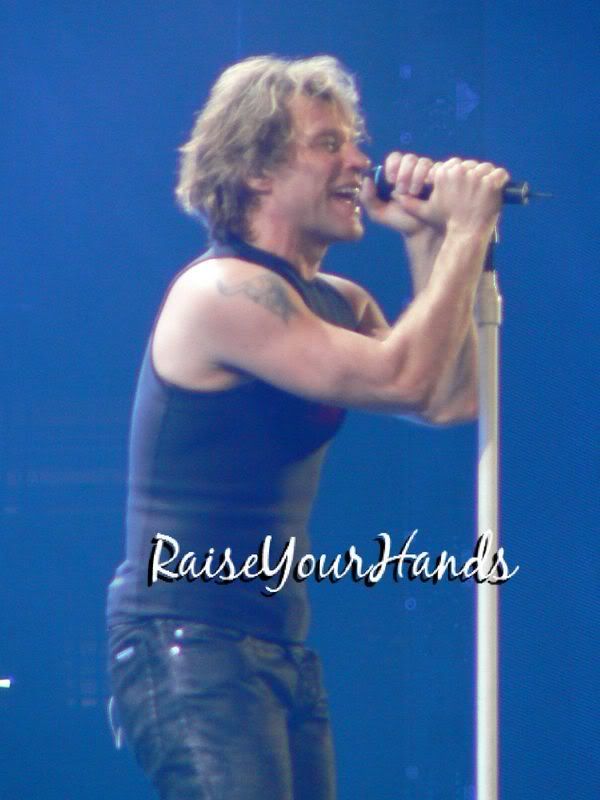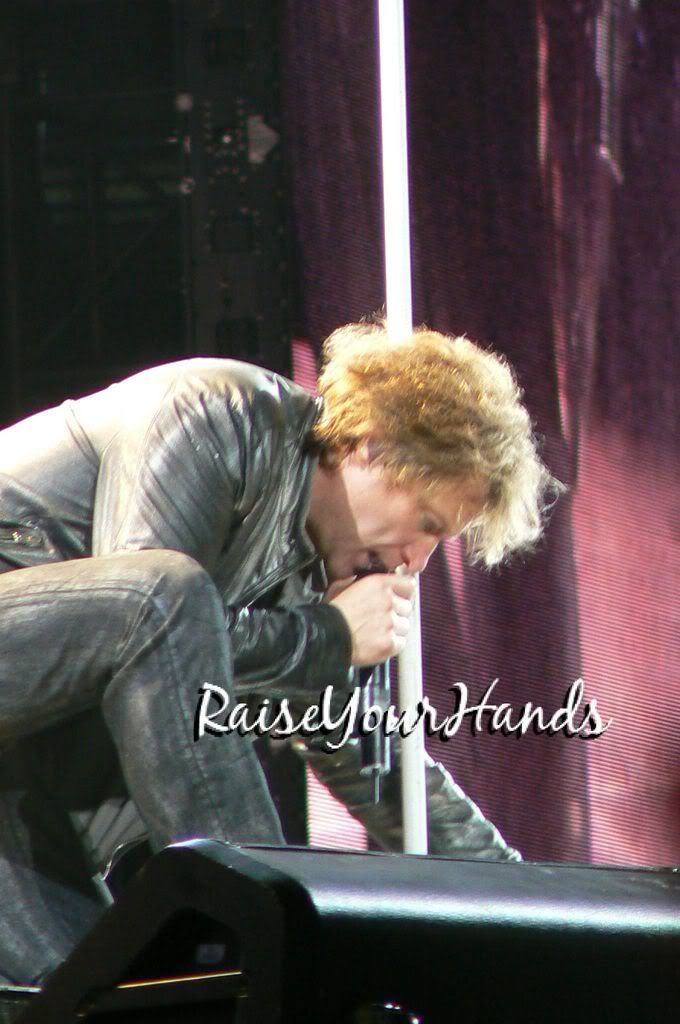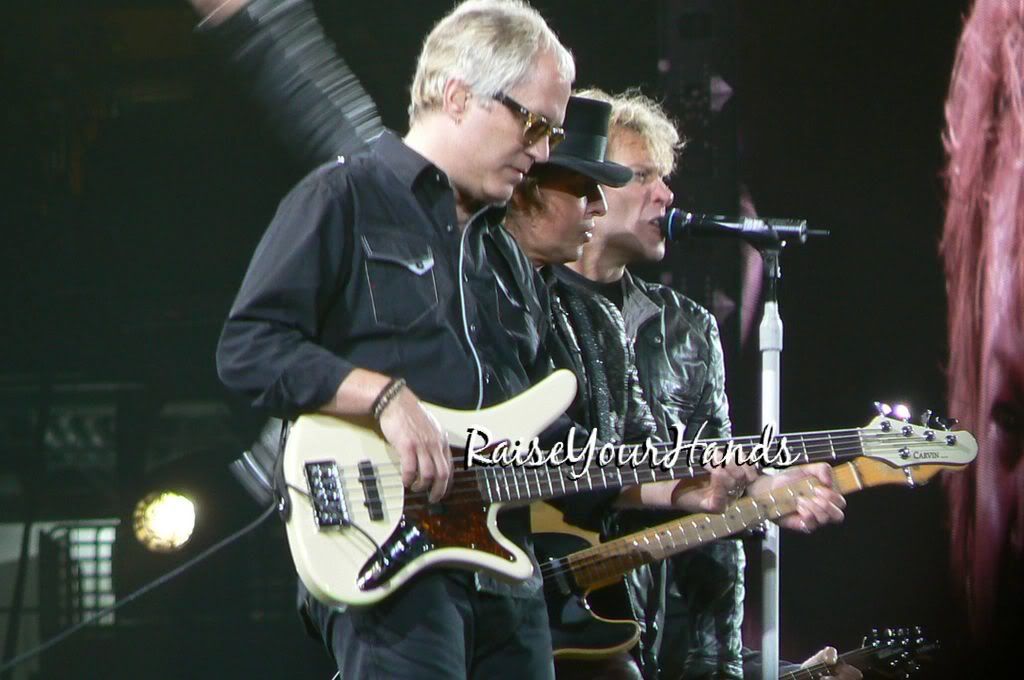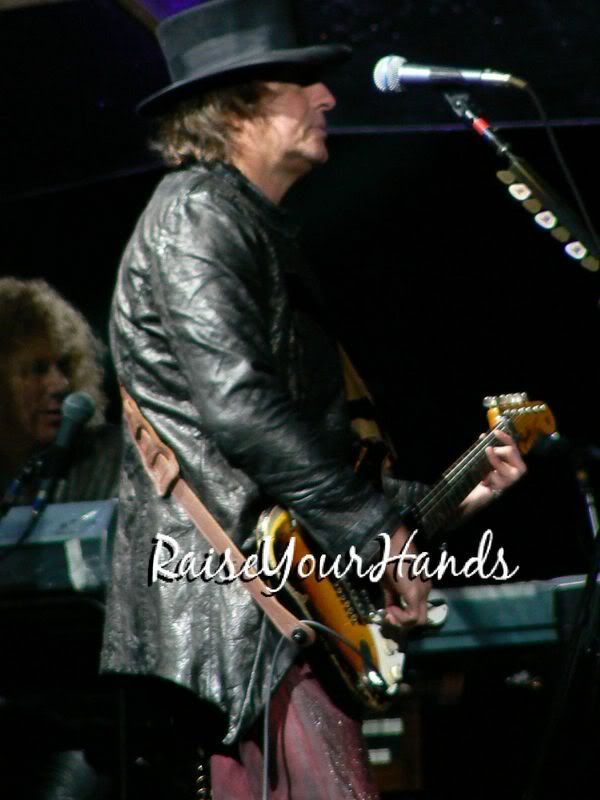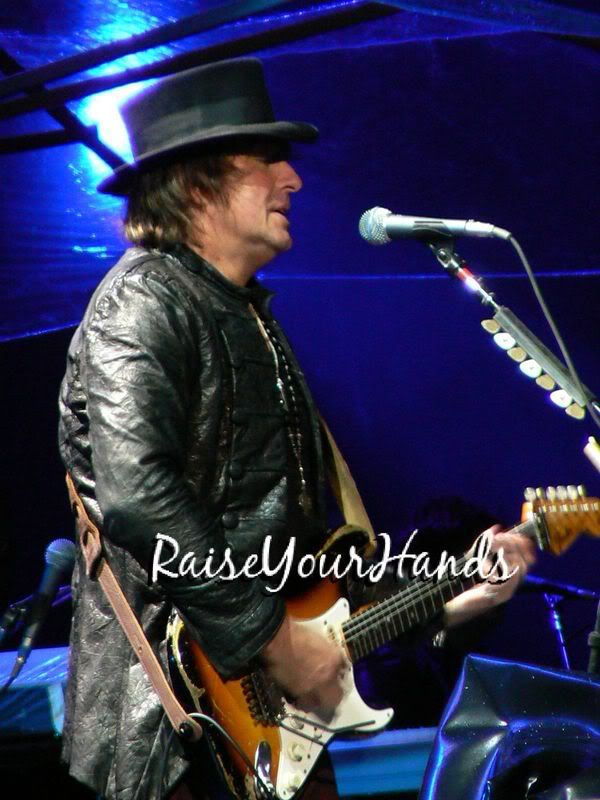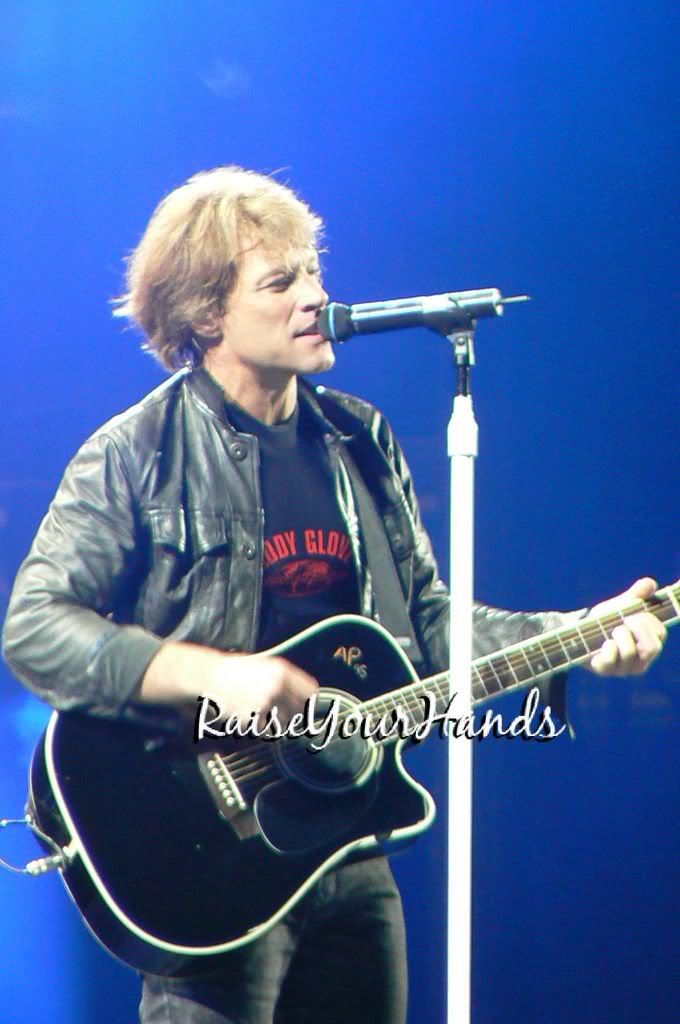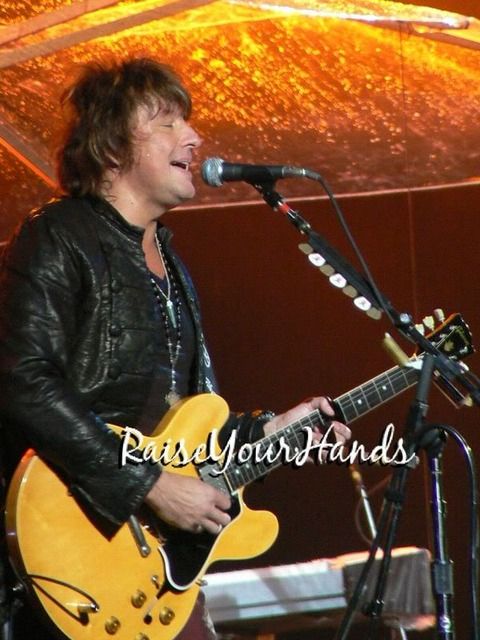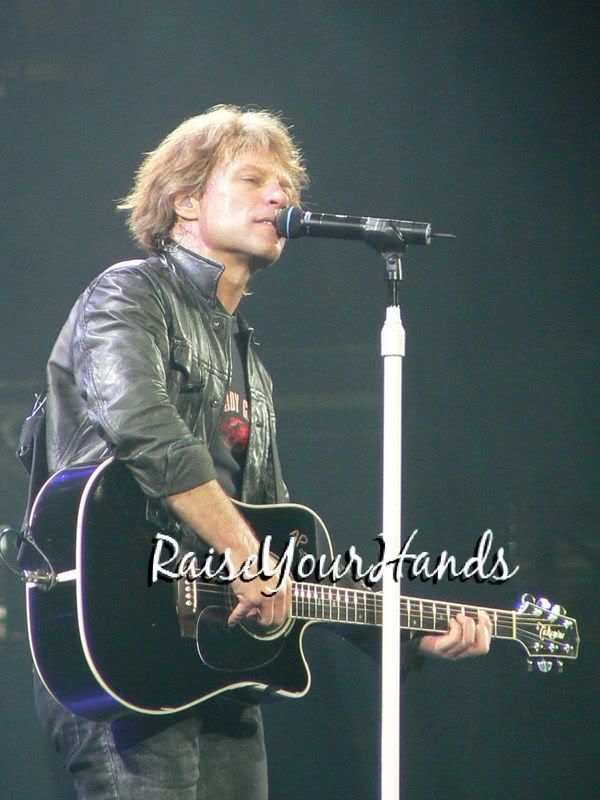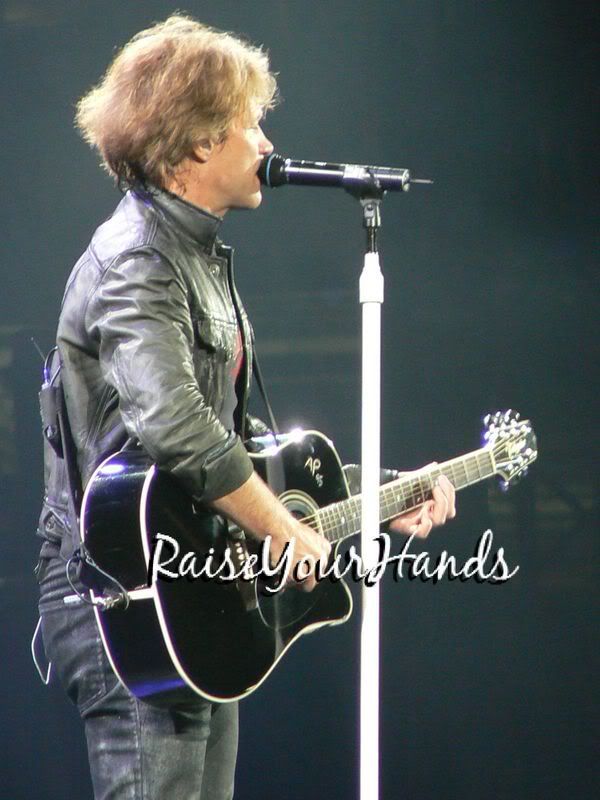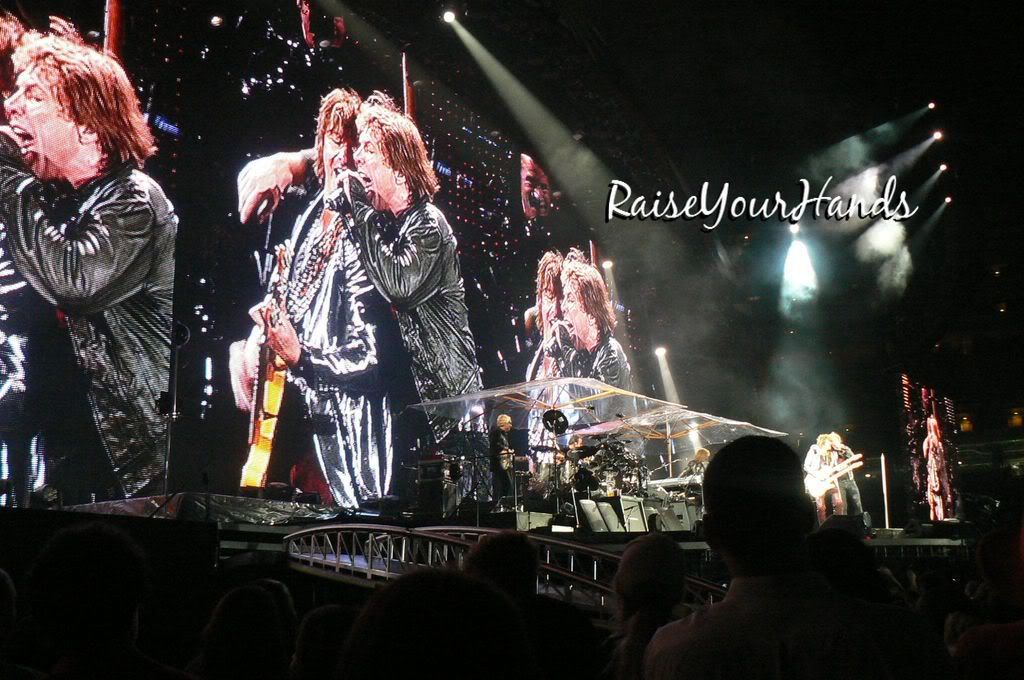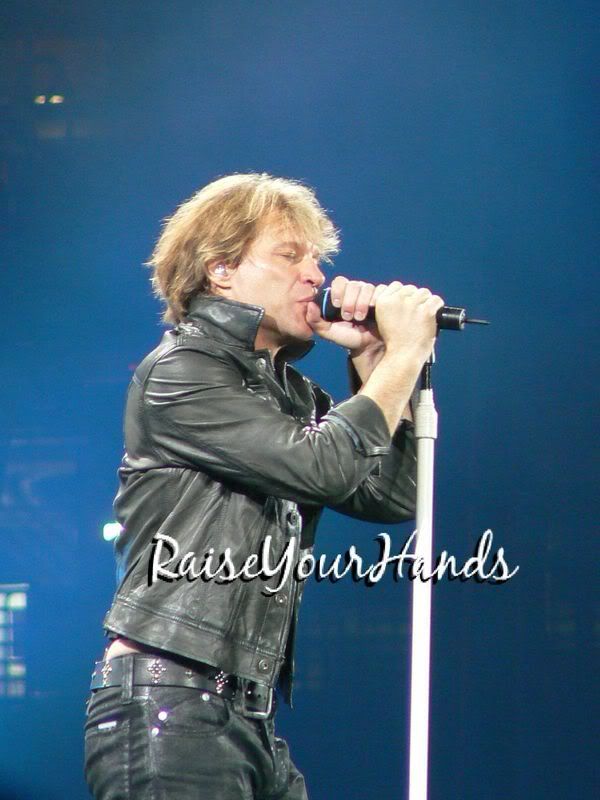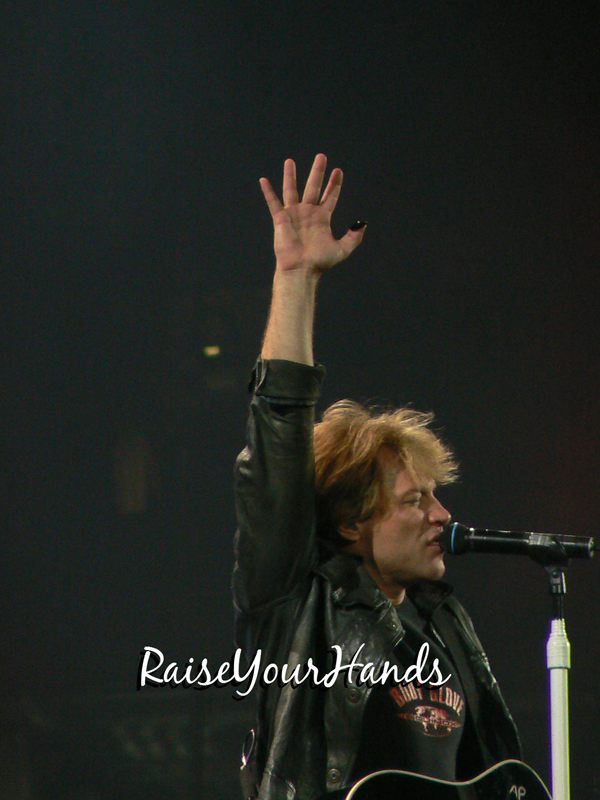 See y'all for the final round!