I hope you all are having a great long weekend off, and had a wonderful Valentine's Day. Anyone get anything good? :)
Just a few little bits I wanted to share with you:
1. I have finally updated the
Bon Jovi Calendar of Events
with all the Circle tour dates (so far). Please check and see if anything is amiss! I'll be updating it as new dates/events are announced; Backstagers have told me it's a really good tool for tour-time. :)
2. You may have noticed I changed the 'Lyrics of the Week' section to 'Video of the Week'. I thought it was a bit more relevant with the tour starting; we should be getting some juicy videos flowing in, and I personally find them more interesting to feature than just some random lyrics I pick out. What do you think?
3. I found this picture somewhere (can't remember where), and forgot to share it. But holy mama, look at that man. The blue scarf would have brought out his blue eyes amazingly, but he's wearing those damn shades. Ah well - it's droolworthy, regardless!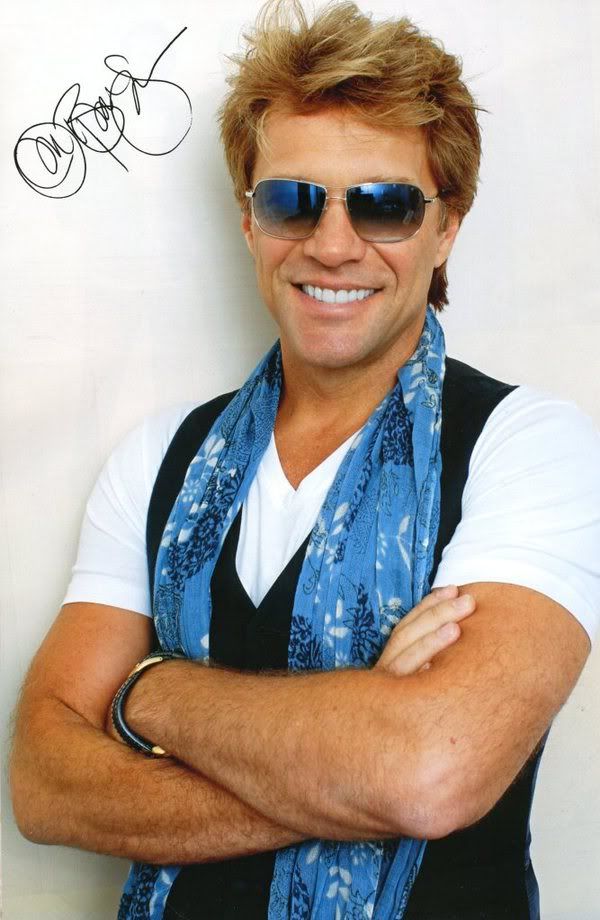 Have a great week, everyone!